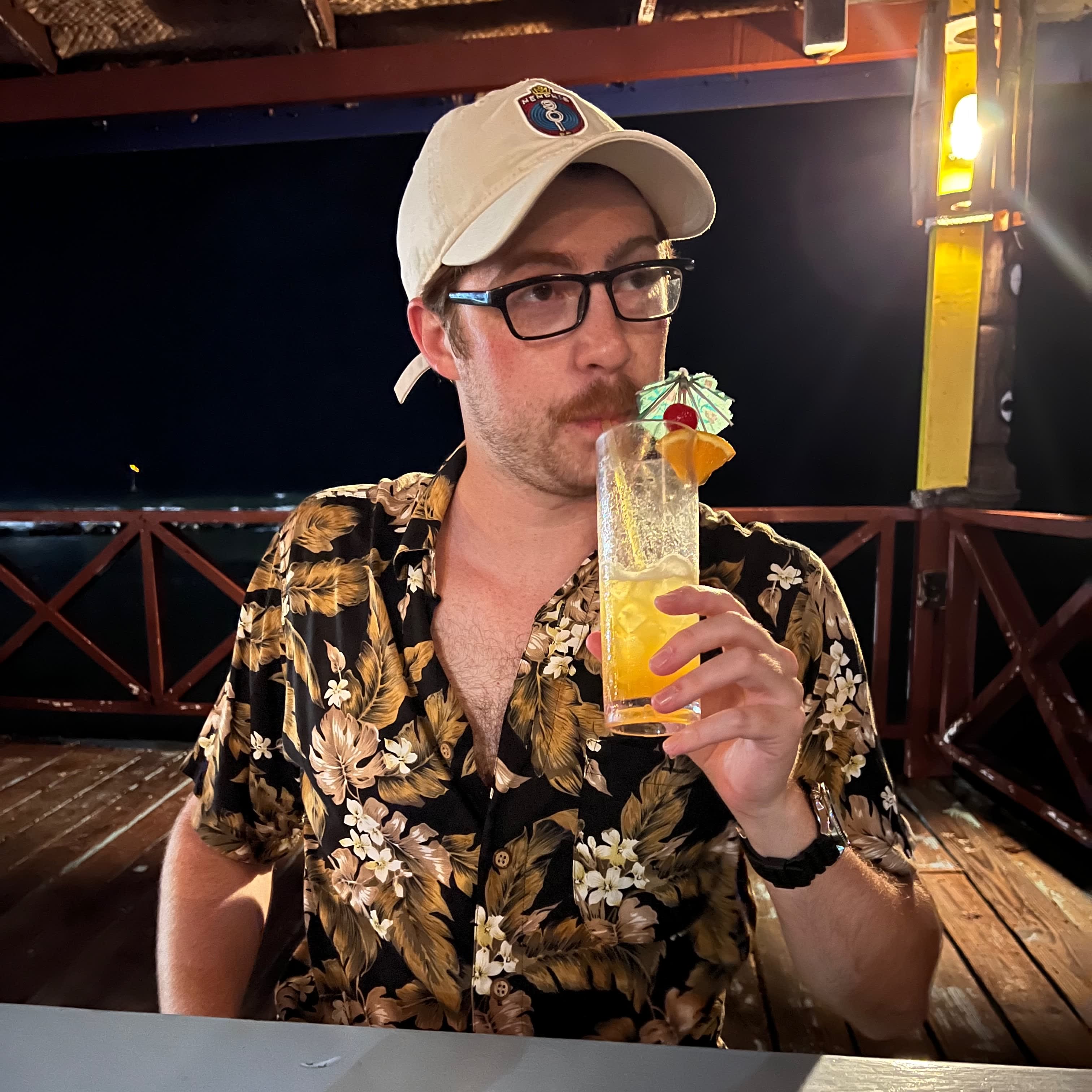 Geoff Davis, Founder
Geoff started the Memphis Rum Club in 2021 as a way to promote the rum category in Memphis and connect with the broader community.
A web developer by day, he enjoys trying new cocktails around town, seeking out interesting or locally-unavailable bottles, trying out new tiki recipes, and engaging with other rum enthusiasts. Outside of rum, Geoff is an avid soccer fan, plays racquetball with his friends, and enjoys travelling.
Cocktail of choice: Tradewinds, with a touch of absinthe
Favorite rum of 2021: Treaty Oak Barrel Reserve Rum
I'm looking forward to: More MRC barrel picks