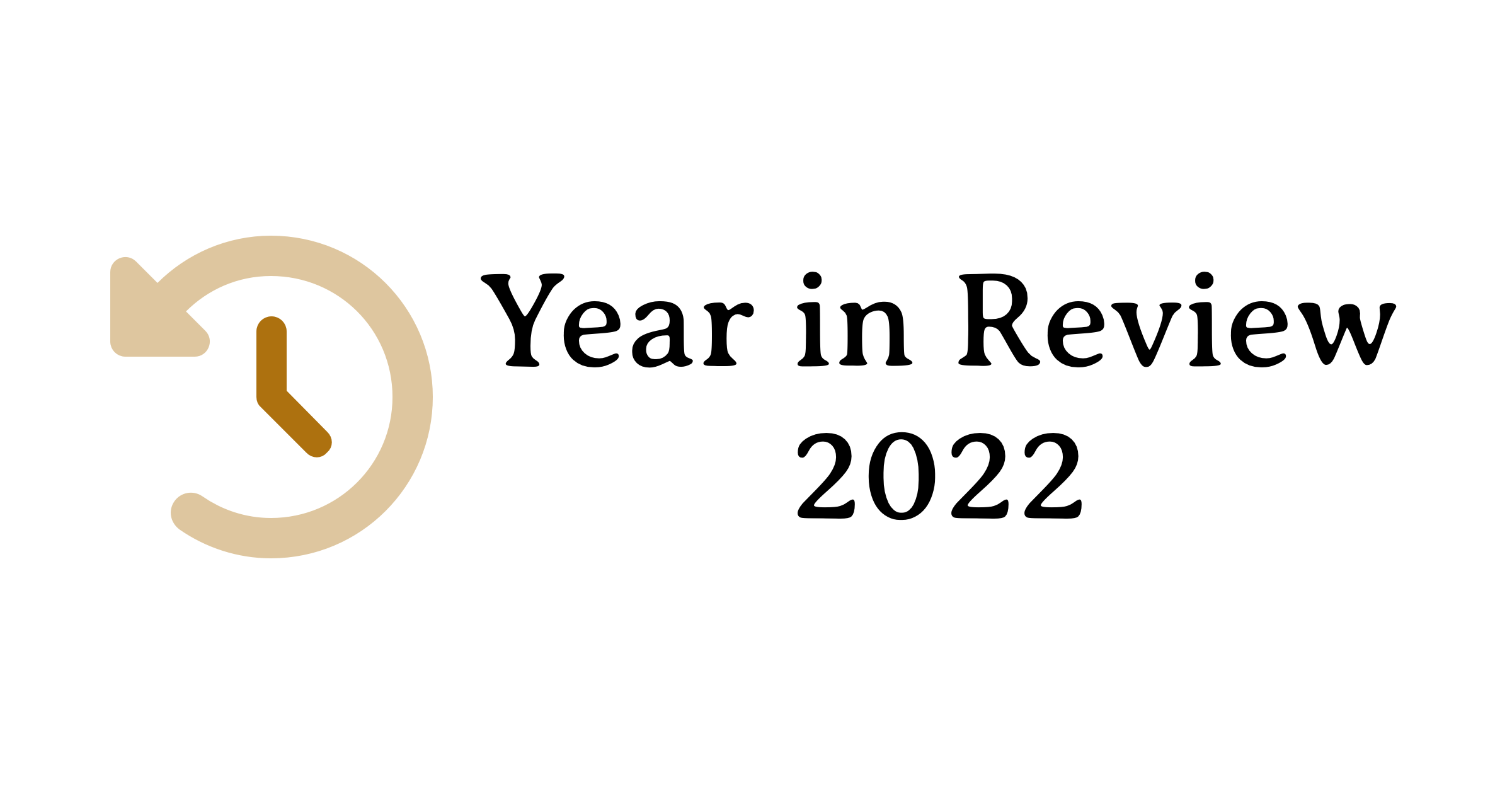 2022 Year in Review
After the Memphis Rum Club was started in 2021, we worked in the background on finding opportunities to bring new rum to our market, and even helped select our first single barrel. In 2022, the club continued to expand in interact with the rum enthusiast community in new ways. We wanted to pause and reflect on all the activities that made the past year so special.
Launching memphisrum.club, hitting 50 review milestone
Since starting the Memphis Rum Club, I focused most of my attention on our social media accounts Instagram and Reddit as the way to share content and connect with the broader community. Over time, I wanted to have a one-stop place for club information and posts to live, alongside the context-specific posts on those social platforms.
Being a web developer by trade, I decided to create this website in order to host club information and blog posts, including reviews of rum from our members, and eventually other pages for events and resources. The site was technically live in late 2021, but released to greater fanfare in celebration of the 2022 new year, with our first rum review.
Since January 1, we have shared information about our participation in the 2022 Rum Round Table in Boston, MA, announced the formation of the Rum Consumers Alliance with other like-minded rum organizations, kicked off a themed month for reviews, and even started a series dedicated to sharing new arrivals and store selections in the Memphis market for the previous quarter.
One of our larger accomplishments was staying consistent with reviewing rums, and hitting the 50 review milestone! We ended the calendar year with a total of 53 reviews of rum, which we cross-post to /r/rum and share via our Instagram account. This has allowed our group to gain more visibility to fellow rum enthusiasts, brands, distributors, and retailers, and gave us the opportunity to have a lot of fun and engaging conversations with the rum community.
Riverset Rum single barrel released
One aspect of organizing a rum club that I was interested in when first starting out was participating in single barrel selections. The idea of being a part of a team that got to choose a special barrel that you could put your name (or at least your sticker) onto was– and still is– very exciting and a great way to plant your flag in the rum world.
As a fledgling group, we were able to join our retail partners at Joe's Wines & Liquor in selecting a barrel of Riverset Rum on October 31, 2021. After a fun-filled selction process and a few months of waiting, the Joe's x Memphis Rum Club Riverset Rum selction of barrel #11 was released on January 14, 2022, as an exclusive release for the store's spirits club, and subsequently released to the public.
The rye-finished rum is strong, spicy, and a great start to our single barrel selection resumé. We were very happy with this pick, and excited about the next single barrel pick that will arrive on shelves before too long.
Getting together for Memphis Rum Club Nights
Another fun part of being a club is meeting fellow rum/cocktail enthusiasts, which is why we started having meet ups throughout 2022 that we call Memphis Rum Club Nights. For most of the year, we hung out one night a month at the Liquor Store on Broad, where we enjoyed tropical cocktails and occasionally some their delicious Caribbean inspired plates.
Starting in the late Fall, we transitioned to spend our time with our friends at Cameo. Their Tropical Tuesday theme nights feature many tiki classics and house-crafted tropical cocktails, paired with a Hawaiian-inspired food menu and escapist decor.
We look forward to more Memphis Rum Club Nights at Cameo in 2023, as well as more programming– both virtual and in-person– to continue connecting Memphians who love rum or want to learn more!
Convening at the Rum Round Table
In early 2022, I was approached by my friend Andrew, an administrator of Friends of Rum Tennessee (FORT), to see if I was interested in representing the Memphis Rum Club in a coalition of rum enthusiast groups. This new organization would help represent the collective interests of thousands of members of the constituent groups, as well as rum consumers all across the country.
In this initial phase, we were to join our fellow interested parties at a conference that we called the Rum Round Table. This first meeting was intended to introduce ourselves to one another, share information about growing our respective organizations, and help lay the foundation of a co-operative organization that would serve the rum community.
Privateer Distilling offered to host our group, recognizing the importance of the work that we were doing already, and the work that we could do in the future. They and their founder/CEO Andrew Cabot graciously sponsored and hosted our meeting at their distillery in Ipswich, MA, and facilitated welcome and farewell parties in Boston.
We were also given a tour of their facilities, and got to learn even more about rum and Privateer's unique perspective and process for distilling their rum.
This Rum Round Table meeting was the first of many sessions in which our group met. Towards the middle of 2022, we decided to name ourselves the Rum Consumers Alliance, and worked hard to craft bylaws that promote the principles that we hold dear: transparency, integrity, and community. Our work is ongoing, and I am excited to see how the RCA continues to evolve.
Visiting Barbados
Last but not least, while not quite at all related to the Memphis Rum Club itself, my girlfriend Helen and I decided to celebrate our 30th birthdays with a trip to Barbados– one of the best destinations for rum! We set up a number of fun activities, including a catamaran cruise, beach time, shopping, and, of course, rum distillery tours.
Helen set up our first distillery experience, which was a special tour of Mount Gay's distillery facility in Saint Lucy parish. We joined a few other couples on a VIP tour, hosted by our incredible guide Rumal, that included a welcome cocktail, visits to a number of points of interest on the distillery grounds such as the water pumping station, the fermentation building, the still room, and an aging bond (warehouse), before concluding with a special tasting of Mount Gay rums.
Our next distillery visit was none other than Foursquare. The distillery itself needs no introduction, and was absolutely one of the reasons that we decided to choose Barbados for a vacation, as we love the rum that they produce. I happened to mention we wanted to visit the distillery in a comment on a Facebook group, and Richard Seale himself told me to contact him and they could set up a private tour for us.
This was an experience that made my year, as we ended up scheduling a tour of the Foursquare grounds with Gayle Seale. We had a brief moment in which we met Richard, who was busy with important rum business, but otherwise it was myself, Helen, and Gayle touring the grounds as we enjoyed what felt like a rum-themed Disney World. We got to see the still house, including the new copper pot still that is able to run under a vacuum that was installed in 2021, as well as the gigantic column stills that all help produce the rum we know and love.
Our journey also took us through a room used for processing cane juice, and a piece of machinery that is used to process cane stalks, which was primed for a run as we walked by. We got to walk amongst towers of casks waiting to be filled with rum for any of the numerous brands that Foursquare distills rum for, and even got to see an interesting contraption that helps coopers maintain barrels on-site. Our time with Gayle concluded with a private tasting of some exclusive and/or new rums in an office suite.
Our last full day on Barbados was dedicated to visiting St. Nicholas Abbey, an estate owned by the Warren family since 2006, in the Saint Peter parish. The "abbey" itself has actually never been an abbey, but is a mansion in the Jacobean architectural style, and has been maintained by primary owner Larry Warren, a Bajan architect, in order to preserve the history of this building and estate that has been around since 1658.
Of note to rum enthusiasts, the estate currently houses a distillery that ran its first distillation in 2013, and uses a hybrid pot/column still named "Annabelle" to distill rum from a base of sugarcane syrup, supplied from the estate's own planted sugarcane. We were given a tour of the estate and distillery facilities by Simon Warren, Larry's son, after a trip on the St. Nicholas Abbey Heritage Railway, which is a modern steam engine-based rail line that traces a historical Bajan train route.
Helen and I concluded the visit with a stop at the on-site café for a Bajan lunch of flying fish cutters (sandwich) and chips. We decided to get a few souveniers from the estate gift shop, including a bottle of St. Nicholas Abbey 5 year cask strength rum, which we got engraved with a message celebrating our wonderful visit to Barbados.
Barbados was an incredible experience that was filled with exploration, learning, and meeting incredible people at every turn (as well as enjoying so much amazing food and rum, of course). It was a trip that I don't think we'll ever forget, and marks the first and hopefully not the last time that we will visit this wonderfully welcoming island.
---
2022 was an incredible year, and set the stage for an even more incredible 2023. We are excited to see what this year has in store for us. Cheers!