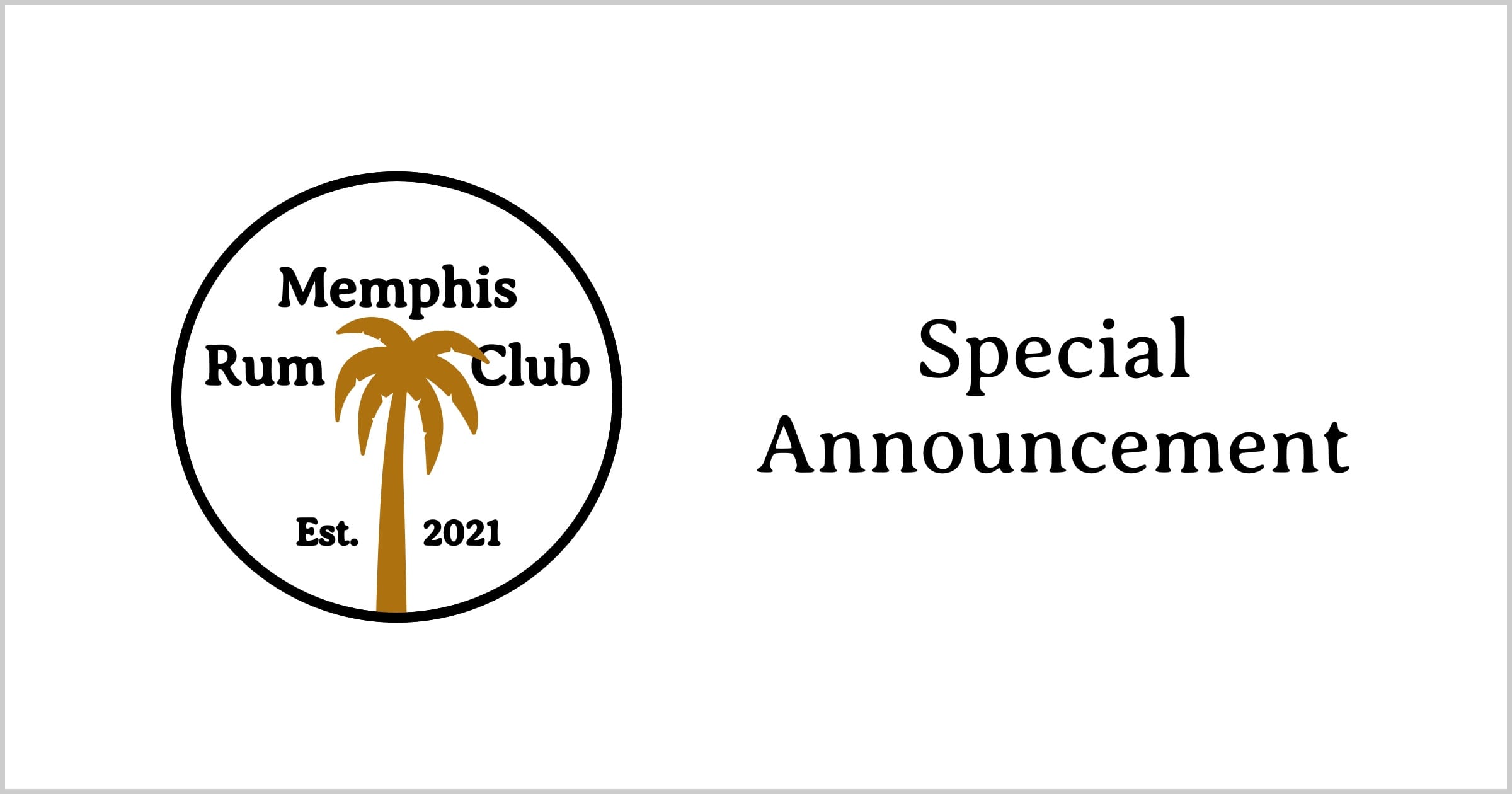 Memphis Rum Club to Join the Rum Round Table
Memphis rum enthusiasts,
I wanted to share with you an exciting initiative that we are embarking on next month with other rum clubs across the country.
Next month, myself, and 2 other Friends of Rum (FORT) representatives– Andrew Hinton and Max Karlin– will be joining the leaders of many US-based rum clubs at the Privateer distillery in MA to launch The Rum Round Table (RRT) - a cooperation between independent rum clubs coming together in one room to discuss how to better pursue our shared goals.
Clubs have largely developed themselves independently to this point. As our club grows we believe it would be beneficial to be less of an island and join the global conversation on rum.
We will discuss best practices surrounding club operation and growth, better collaboration between rum clubs from barrel selections to events, helping smaller clubs develop and grow, supplier transparency, and the role we can play with consumer advocacy and education. As well as probably other topics that will most likely emerge.
I want to stress that each club that participates in the RRT will maintain their independence, however we believe that this collective has an important role to play in the creation of the early majority market for rum in the US. And a larger rum market is good for all of us and rum. As clubs, we will continue to have exceptional access to suppliers and elite selections AND an improved market will likely make more rum available in more States, possibly even at better prices.
While we discussed inviting more clubs to the April launch, we determined that the RRT was best served by an ad hoc committee of less than ten clubs/societies in various stages of development. As of today, eight clubs have agreed to be a part of this gathering, representing an estimated 3,500 members: Austin Rum Society, the Boston Rum Social Club, the Carolina Rum Society, the Florida Rum Society, Friends of Rum Tennessee (and FORT chapter club, Memphis Rum Club), the Minnesota Rum Club, the Richmond Rum Society, and the Rum Caucus, as well as John and Will from the Rumcast podcast.
The Rum Round Table is being sponsored by Privateer Rum, who shares the view that the RRT (as well as the individual clubs), must protect their independence from external vectors if it is to realize its potential.
Accordingly, Privateer has recused themselves from club-related meetings, and have asked that one of the first orders of business be the groups selecting a new venue for the 2023 gathering. They also support the Rumcast's participation due to their important role in the US rum universe and as a platform for communicating the vision clearly and objectively.
As more details become available we will share everything we can; and look forward to bridging the gap between the Memphis Rum Club, Friends of Rum TN, and all of our other likeminded rum lovers. Do feel free to reach out with any questions or concerns and I will do my best to answer them.
I can't wait to see what these new relationships can bring to the table as far as opening TN up to more of the rums we love, and more rums we don't know we need to love!