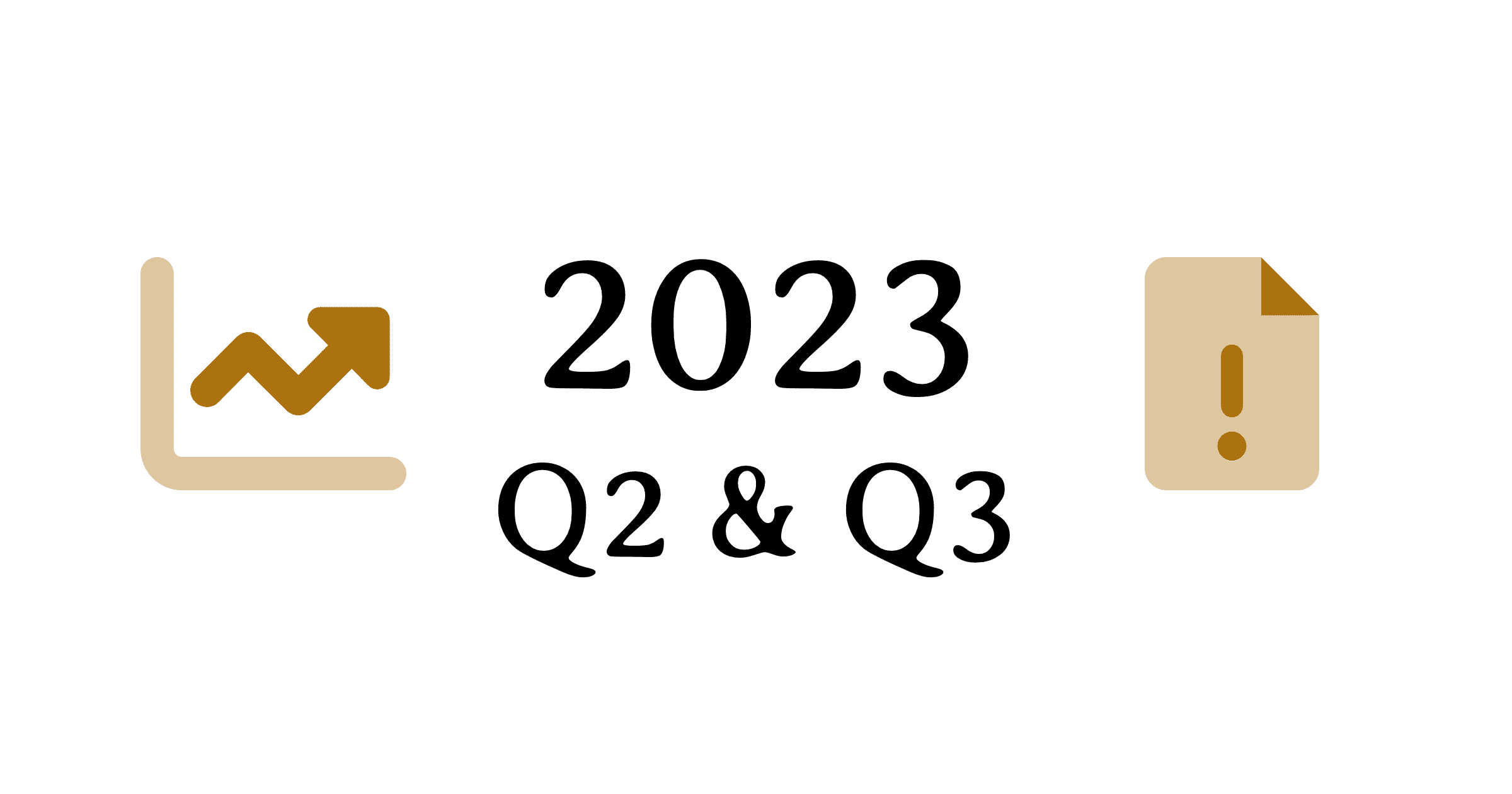 2023 Q2 & Q3 Memphis Quarterly Market Report
One of the main goals of the Memphis Rum Club is to bring new and exciting rums to Memphis, and thanks to our retail and distribution partners, we have been seeing a lot of new releases hit Mid-South shelves in the last few months.
The Memphis Quarterly Market Report gives a snapshot of rum availability and rum-related news that has changed in the previous quarter of the calendar year. Because the past two quarters alone did not have a ton going on, I felt it was warranted to combine the Q2 and Q3 reports into one document.
We'll be highlighting new arrivals to the market, standout bottles on the shelves at our favorite retailers, call out single barrels that are available, and spotlight events at bars and restaurants.
News & Arrivals
Here we'll focus on exciting news and the arrival of rums/brands that previously were not available in our market.
Down Island Spirits 2023 Release
If you've been paying attention to the rum space, you've no doubt heard of Down Island Spirits by now. The Florida-based independent bottler founded by Mike Streeter broke onto the scene in 2022 with a slate of crowd-pleasing releases from Barbados and Jamaica, including one of the few expressions of 100% Pot Still Foursquare rum out there.
After chatting with Mike at the 2023 Miami Rum Congress, he sent me an email detailing this year's releases: Brazil 2011 and Martinique SJ 2017. The Brazil 2011 is a column still blend of cane juice and molasses rums, aged in Amburana and ex-Bourbon casks; this is a super fun and interesting rum. Martinique SJ 2017 is a 5 year agricole that is one of the few independent bottler releases of the Saint James rhum distillery in the United States. Both rums were reviewed back in August, as #105 and #104, respectively.
These 2023 releases and the 2022 releases are available on the Down Island Spirits online store; and yes, that includes those of us in Tennessee! And Mike set us up with a special offer for dedicated rum lovers in Memphis: if you use promo code "RUMCLUB" at checkout, you will get free shipping when you order from the online store.
For more info on Down Island Spirits, visit their website and listen to Mike's interview on the Rumcast.
Raising Glasses Announces Online Store, 2023 Releases and Future Bottlings
As if one American IB with an online store wasn't enough, Boston-based Raising Glasses announced their own ecommerce presence with a store attached to their website. This will host all the bottles earmarked for online sales, including the Barbados, Guyana, and Trinidad 2022 releases that put Raising Glasses on the map. One pro tip is to order with friends or get as many bottles in one order, as the fulfillment service charges a flat shipping rate.
We reviewed these plus some samples that I was given by John and Lorri– the duo behind the project, which you can find via the "Raising Glasses" tag.
If you missed the buzz around our Virtual Tasting with Raising Glasses, then you'll want to know about the 2023 releases! This year features the following rums: "Yowie" 16 year Australian (Beenleigh), "The Whistler" 14 year Venezuelan, the "Kinnaree" and "Kinara" 9 year Thai single casks, and the Manora blend of the two preceding Thai rums. Additionally, the Rum Passport is a six nation blend of the 2022 and 2023 releases.
During our tasting, John and Lorri shared some news of their future bottlings, which got me really excited. This is a list that they shared with attendees of what's coming soon:
Ecuador 5 year
Guyana 16 year
Réunion (Savanna) 5 year
The Yowie Strikes Back 17 year
Martinique Le Galion Grand Arôme
The Raising Glasses website and Instagram account will be your best bet for keeping up to date with the status of these releases to come.
Store Selections
In lieu of listing every available bottle on Memphis shelves, this section highlights additions to different stores' rum selections throughout the past few months.
Clairin Milot
Grander 8 year Single Barrel #P21B056
Grander Agave 12 year Single Barrel #JCT14
Grander Wheated 12 year Single Barrel #WLLR11
Gustoso Blanco
Gustoso Guarapo
Gustoso Aged
Holmes Cay Australia 2012
Holmes Cay Jamaica Wedderburn 2011
Holmes Cay Single Origin Réunion Agricole
Holmes Cay Single Origin Réunion Grand Arôme
Isautier 16 year Molasses
Isautier 16 year Sugarcane
Transcontinental Rum Line Mauritius 2017
Velier Flag Series Guyana 1998
El Dorado 12 year
El Dorado 15 year
Gustoso Blanco
Gustoso Guarapo
Gustoso Aged
Ten to One Caribbean Dark Rum
Single Barrel Spotlight
The past 6 months saw us partner with two great sets of brands and retailers to bring some special single barrels to Memphis! Below is the list that we helped select, that released from March through September:
We are looking to gather information about what types of rum brands our members would like to see us collaborate with in the future; we want everyone's voices heard, so please fill out this barrel pick survey with your thoughts.
On-Premise Spotlight
This section is dedicated to events or themed nights at bars and restaurants that feature rum, rum cocktails, or rum education.
Cameo Owners to Open Tropical Bar in Midtown
Just barely sqeaking in at the end of Q3, it was announced on September 29 that owners of upstart Midtown bar Cameo, Paul Gilliam and Mary Oglesby, will be opening a second, tropical-themed bar in Memphis.
Dubbed Mary's B.O.T.E. (or Mary's Bar of Tropical Escapism), the bar will be on Cooper St. between Overton Square and Cooper-Young, and expand upon the success of Cameo's Tropical Tuesday theme nights, which occasionally is the site of Memphis Rum Club meetups.
I was told about these plans a few months ago, and I'm excited to see things start to materialize and have the hype build. I can't wait to get in there and see what the crew has in store for the space, and hopefully we'll see some serious rum bottles on the backbar.
There is no exact expected grand opening date yet, but estimates I've heard range from the end of 2023 to early 2024. This could be the perfect tropical escape from a chilly winter if that's the case! In the meantime, follow @marysbotememphis on Instagram or pop in for a drink at Cameo to keep up with the latest news.