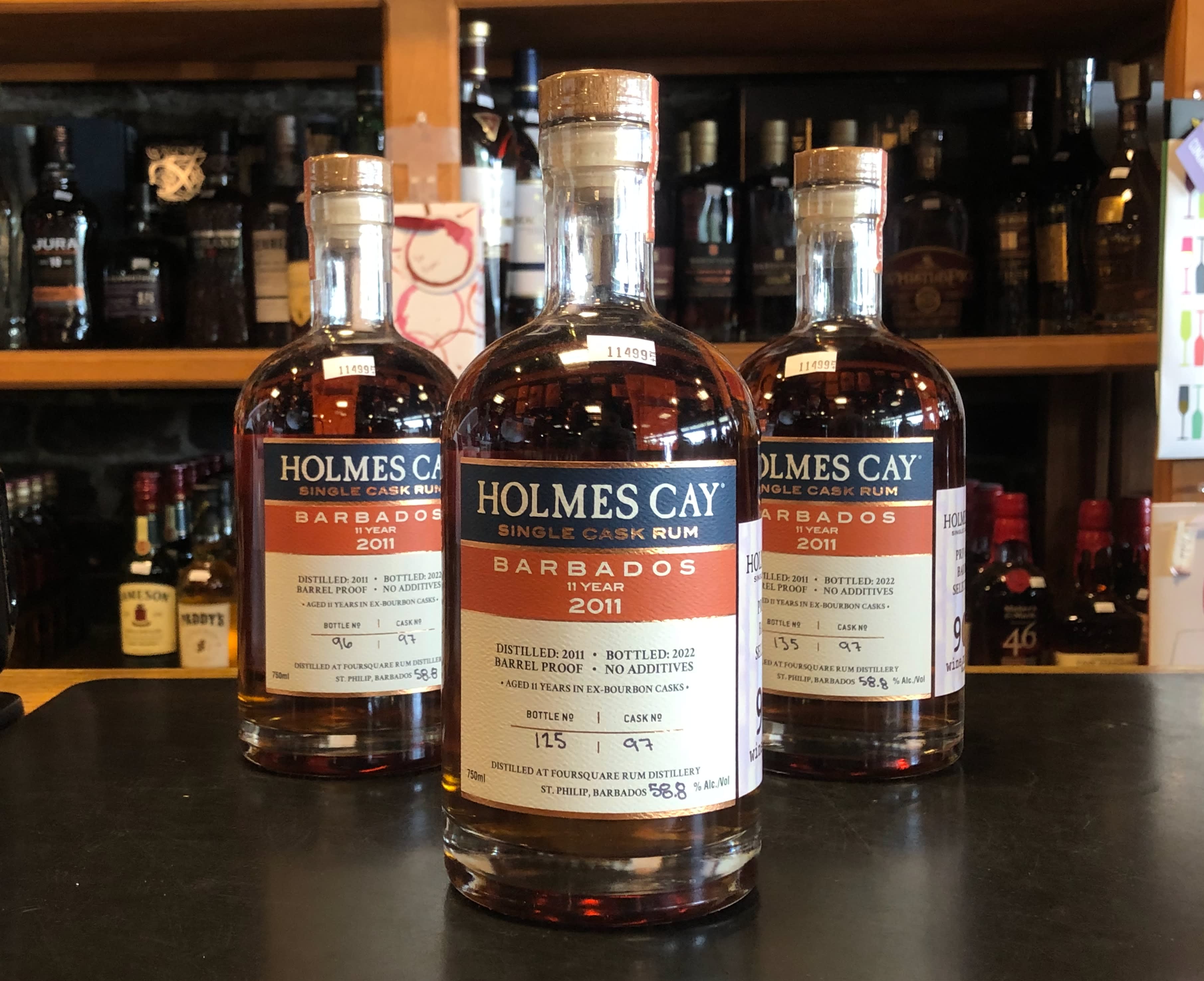 Barrel Pick #003: Holmes Cay Barbados 2011 11 year
Check this out on the Barrel Picks page
On 901 Day 2023, it's my pleasure to introduce Holmes Cay Barbados 2011, our latest single barrel selection!
Earlier this year, 901 owner Jeff Coole had previously reached out to me about having the Memphis Rum Club join in a single barrel of Holmes Cay rum that they were splitting with a store outside Nashville. I was definitely interested, and while we weren't able to join in the process of selecting the cask out of provided samples, we were able to try the cask that Jeff had selected.
My friend Mike Hooker came through Memphis through his work with Holmes Cay; he made a number of stops throughout Tennessee, including 901 Wine & Spirits here in Memphis, where he was about to hold a tasting. He was able to get me a little bit of the sample to try– since it still had to be confirmed by the others that we were splitting the bottle with– and I gave it a thumbs up.
The cask that was selected was #97– a Barbados rum originally distilled in 2011 at Foursquare Rum Distillery in St. Philip. Like most of Foursquare's products, this started as a pre-cask blend of pot and column still distillates.
The resulting blend was matured on-site in an ex-Bourbon cask for 5 years, before being transferred to Europe for an additional 6 years of aging. Holmes Cay bottled the rum at a strength of 58.8% ABV.
Where to Buy
This release is available exclusively at 901 Wine & Spirits (website, Instagram) in Memphis, TN.
About the Rum
Appearance
Orange brown, medium clarity, medium viscosity
Nose
Vanilla, permanent marker, pastry dough, oak, banana peel
Palate
Vanilla, caramel, dried dates, pastry dough, cinnamon
Finish
Long, tannic, warming; vanilla, cinnamon, oak, nutmeg
Acknowledgements
I wanted to thank Jeff Coole and the 901 team for bringing us along for the ride, as we missed out on a previous opportunity to collaborate in 2022. I also want to acknowledge Mike Hooker's help in getting me a taste of the sample, and the rest of the Holmes Cay team for the work they do identifying, selecting, and making available really interesting rums for enthusiasts.