Overview
Brand: Privateer, Distiller's Drawer series
Origin: Privateer Distilling, Ipswich, MA, USA
Still: Pot/Column Hybrid
Age: 5 years, 5 months
Finish: Used Whiskey
ABV: 57.4%
We're back with my favorite American rum distillery, looking at one of the more recent Distiller's Drawer releases: Windward. In review #018, we learned about the special Distiller's Drawer program, and reviewed a bottle from the 2021 Distiller's Drawer series; Windward was in that same release.
Here's some background from the Windward page on Privateer's website:
Our oldest and arguably our finest Whiskey cask finished Distiller's Drawer release to date. The Privateer team has had success in aging our spirits in used Whiskey casks. P255 is no exception. This cask lent a bright, elegant, and complex character. In lieu of the oak, char, and tannin new oak provides, less pronounced flavors of the barrel and spirit begin to emerge; providing a gentle, balanced, and developed spirit.
Windward started its journey like every other Privateer rum: fermentation then distillation in their hybrid pot/column still, presumably in 2016. Instead of heading into a new American oak barrel like most of their aged stock, Windward found its way into a used whiskey cask; the exact type of whiskey is unknown. The rum sat for 5 years and 5 months before being selected to be a part of the 2021 Distiler's Drawer release, bottled, and sent out.
I purchased this bottle in early 2022, before traveling to Boston to participate in the 2021 Rum Round Table, which was hosted at Privateer's facility in Ipswich, MA. Outside the actual meetings, we got a lot of time on-site to chat with the Privateer team, including CEO and owner Andrew Cabot, who gave us a tour of their space.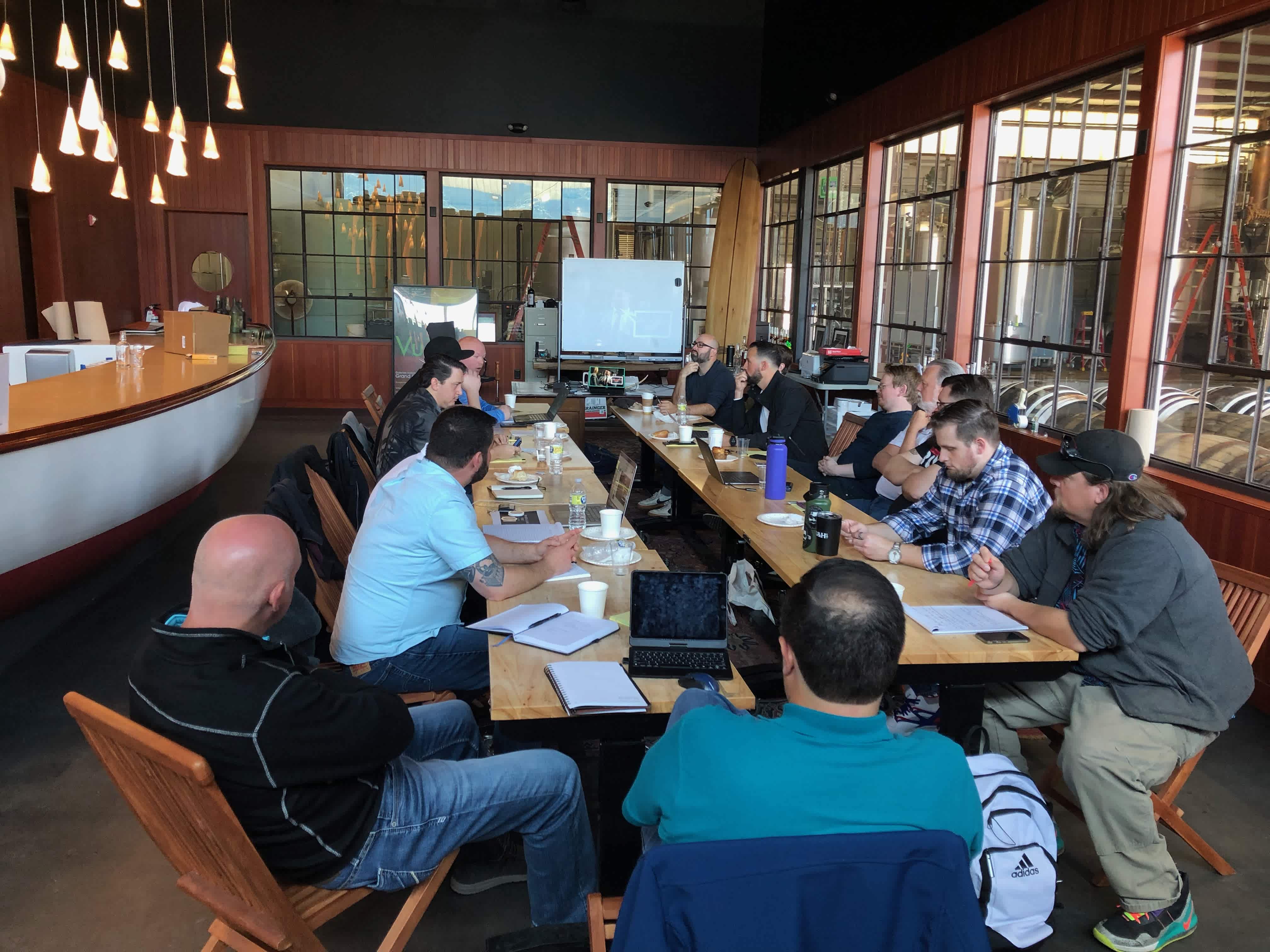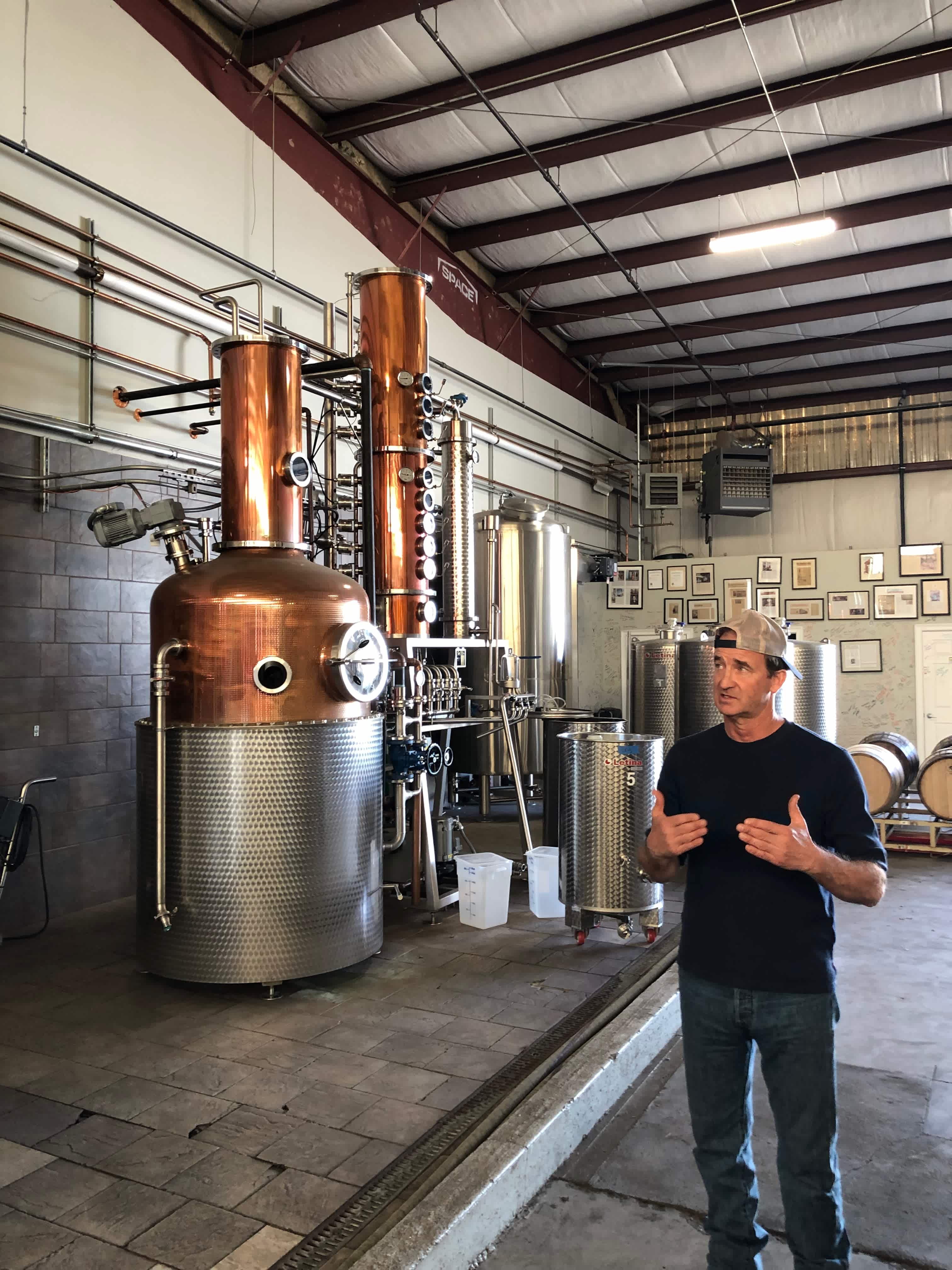 This was an awesome experience, both because of the discussions we had at the RRT meeting itself, and also because this was my first visit to a rum distillery. Having heard of Privateer for a while beforehand, it was special to see the factilities and hear about their processes, guided by the people who craft the rum.
But enough chatter, onto the review!
Appearance
Slightly pale gold, high clarity, medium viscosity
Nose
Toffee, vanilla, ethanol, honey, toasted oak, orange peel, breakfast tea
Palate
Butterscotch, honey, grain whisky, vanilla, orange peel, oak
Finish
Long, oaky, warming, slightly bitter; bitter orange pith, oak, hint of butterscotch, some cooling menthol
Summary
Windward is one of my favorite releases from Privateer. The used whiskey cask imparts a well-rounded, tannic, and mellowing profile over top the classic Privateer signature. The nose and palate are a bit hot, but once it is sipped, the flavors really show up in a coordinated fashion, while still showing its strength.
In the glass, Windward is a slightly pale gold color, with high clarity and medium viscosity.
The nose provides notes of toffee and vanilla, before leading into a healthy dose of ethanol. I can see the whiskey influence with the slightly nutty and vanilla flavors, although the amount of raw alcohol vapors is a little bit of a letdown. With the help of a few drops of water, I get honey, toasted oak, orange peel, and some breakfast tea.
Windward's palate starts off with butterscotch buzzing with the bite of a high-proof spirit. It's hot, but not overwhelmingly so. Following on, honey makes an appearance, as does grain whisky, with its savory, cereal-like notes; not surprising for a whiskey cask-aged rum. Hints of vanilla, orange peel, and oak creep into the rear palate after adding some drops of water.
This rum's finish is long, oaky, and slightly bitter, with orange pith providing the majority of the bitterness. Drying oak is present as well, and is accompanied by a hint of butterscotch, and a menthol-like cooling sensation. A well-constructed finish that wraps up this rollercoaster ride.
This was the first Privateer release that I've had where the juice was rested in something other than new American oak, and I think it's paid off for them. While I would be interested to know exactly which whiskey (and/or its mashbill) was stored in the cask prior to Privateer's rum, it's ultimately inconsequential, as the results speak for themselves. This is an excellent rum that deserves to find a home on your shelf if you are lucky enough to track down a bottle.