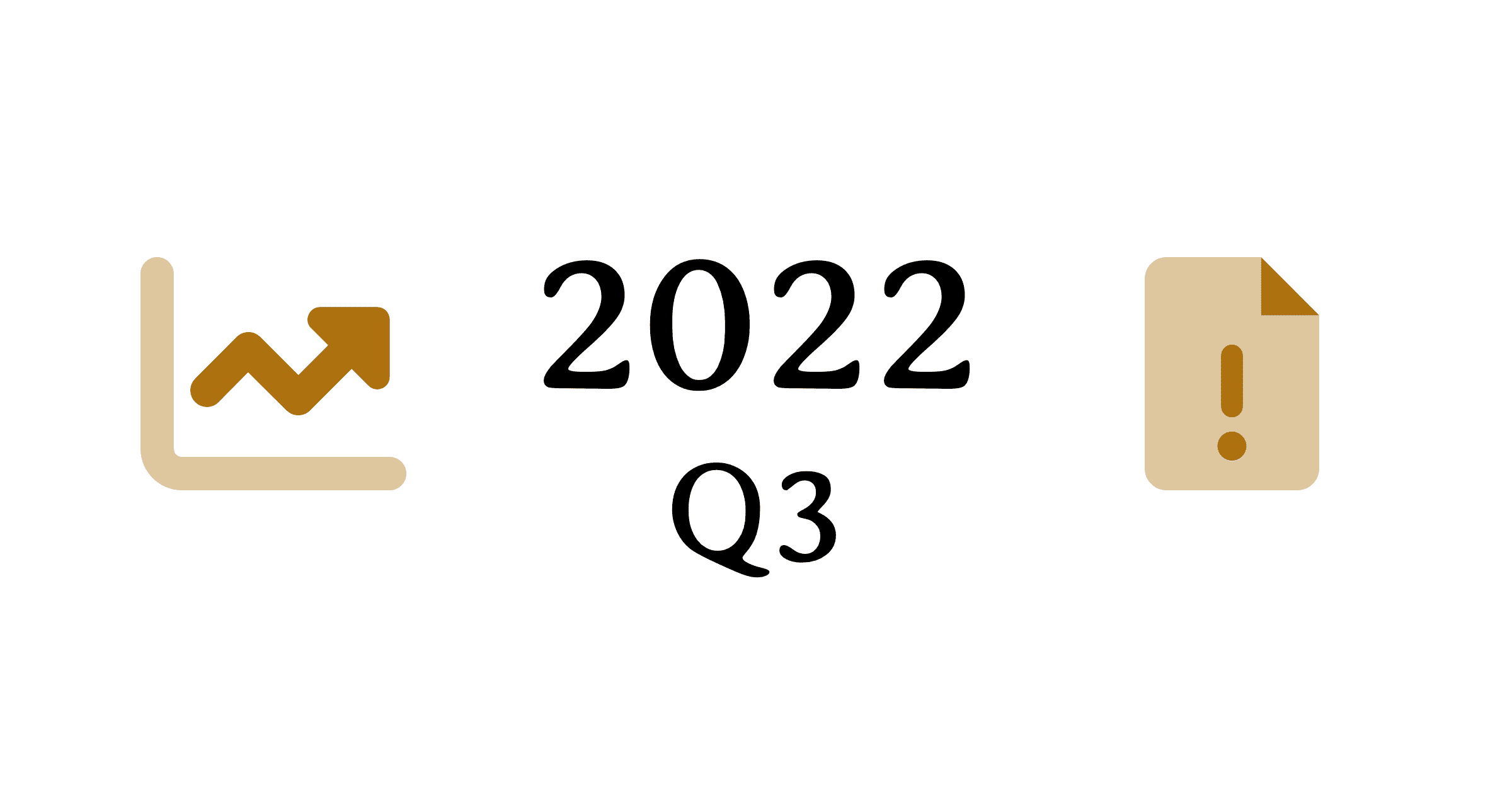 2022 Q3 Memphis Quarterly Market Report
One of the main goals of the Memphis Rum Club is to bring new and exciting rums to Memphis, and thanks to our retail and distribution partners, we have been seeing a lot of new releases hit Mid-South shelves in the last few months.
The Memphis Quarterly Market Report gives a snapshot of rum availability and rum-related news that has changed in the last quarter of the calendar year; so be on the look out every 3 months to see get the latest report on rum availability in Memphis!
We'll be highlighting new arrivals to the market, standout bottles on the shelves at our favorite retailers, call out single barrels that are available, and spotlight events at bars and restaurants.
New Arrivals
Here we'll focus on exciting news and the arrival of rums/brands that previously were not available in our market.
Foursquare now available in Memphis
Previously, if a Memphian wanted to buy a Foursquare rum (distillery release, not for example, Real McCoy), they would have to go to Nashville or a different city that had Foursquare available. That changed last month with the arrival of R.L. Seale's 12 year, and the highly-acclaimed Probitas blended rum.
Additionally, Foursquare's Exceptional Cask Selection rums will be offered as well, pending distributor availability. This is a huge improvement to the city's rum variety, and honestly something I did not expect to see so soon. Currently, Indelible is the only ECS bottle that I've spotted around town (see below for availability).
It's a great day for rum drinkers in Memphis, and I look forward to not having to drive to other cities/states just to grab special releases!
Hamilton signed to Best Brands
In other exciting arrival news, Hamilton– the US-based bottler of predominantly Guyanese and Jamaican (Worthy Park) rums– has been signed to the distributor Best Brands in Western Tennessee! That means that Hamilton's budget-friendly, additive-free rums like Hamilton 86, Hamilton 151, and Hamilton Jamaican Pot Still Gold may likely be hitting Memphis shelves before too long.
Special thanks to Paul from Cameo for giving me the low-down, and Nick from Best Brands for confirming the exiciting news. No bottles have arrived yet, but keep an eye on our Instagram for celebratory stories when they start to appear.
Store Selections
In lieu of listing every available bottle on Memphis shelves, this section highlights additions to different stores' rum selections throughout the past few months.
Foursquare Crisma Rum Cream
Probitas
R.L. Seale's 12 year
Bapt & Clem's Angostura 4 year
Bapt & Clem's Diamond 8 year
Bapt & Clem's Reimonenq 2009
Foursquare Crisma Rum Cream
Foursquare ECS Mk. XVIII Indelible
Holmes Cay Barbados 2012 Port Cask - Cask #67 (Foursquare)
Kiyomi Japanese Rum
Probitas
R.L. Seale's 12 year
Tokyo Nights Japanese Rum
Foursquare ECS Mk. XVIII Indelible
Plantation Vintage Edition Jamaica 2005 (Long Pond & Clarendon)
Probitas
R.L. Seale's 12 year
Selvarey White Rum
Selvarey Coconut Rum
Selvarey Chocolate Rum
Selvarey Owner's Reserve
Single Barrel Spotlight
Rum single barrel picks are not quite as ubiquitous as bourbon, but they are quickly gaining steam. Below is a list of single barrels that have been selected by Memphis retailers.
Grander 10 year Single Barrel P2203 - Madeira Cask finish (Yorkshire Liquors)
Plantation Barbados Single Cask 10 year - Oloroso Sherry finish (Buster's Liquors & Wines)
Privateer Letter of Marque "Fillmore's Bounty" (Joe's Wines & Liquor)
Privateer Letter of Marque "Rum Boogie Nights" (Buster's Liquors & Wines)
Privateer Letter of Marque "Rum for your Life" (901 Wine & Spirits)
Privateer Letter of Marque "Rum, Forrest, Rum!" (Buster's Liquors & Wines)
On-Premise Spotlight
This section is dedicated to events or themed nights at bars and restaurants that feature rum, rum cocktails, or rum education.
Cameo's Tropical Tuesdays
If you haven't ventured to Cameo, you're missing out on one of the best cocktail bar experiences in the city. Co-owners Paul, Mary, and McKenzie are masters of the craft cocktail, and have a literal book-full of classic cocktails, as well as a seasonally-rotating menu of their own creations.
But not on Tuesday. Tuesdays at Cameo are now solely focused on tropical, tiki, and tiki-adjacent drinks, decor, and vibes (and they really nailed all the little details). The crew's current Tropical Tuesday menu features staples like the Painkiller, a Ti' Punch, the ever-powerful Zombie (and yes, it's limited to 1 per customer), and even their own Cameo Grog.
Their kitchen– normally slinging seasonal sammies or plating locally-sourced meats, cheeses, and accoutrements– switches gears to offer an array of tropically-inspired (read: SPAM) dishes, along with a few regular menu items.
My girlfriend and I went to the first Tropical Tuesday on September 27, and got a Volcano Bowl, Jet Pilot, and Cameo Grog for drinks, and tried out the Spam & Pineapple Sando and Spam & Kimchi Grilled Cheese for dinner. As we've come to expect, everything was delicious.
We're looking forward to seeing Tropical Tuesdays continue, and love that the Cameo crew are really acknowledging the appeal and versatility of rum.
For more information, check out Cameo's menu (select the "Tropical Tuesdays" link), or better yet, come join the party every Tuesday!